The cost of water has been rising steadily over the last decade.  As towns and city water departments upgrade equipment and treatment standards, the water bill seems to tick up every year.
 Have you ever decided to calculate how much you are paying to run your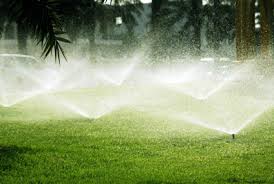 irrigation system?  While water rates vary from town to town, I bet you would be surprised.  An average system with 30 heads will burn through about 600 gallons per cycle at 10 minutes per zone.  Do that twice a day and you are sprinkling 1200 gallons of H20 on to your property each day.  Is it possible that your lawn can still look good while using less water.  I believe it can, but you need to take a proactive approach.  You need to analyze the health of your lawn and get good at using your timer  to run your irrigation system optimally.
The best thing to do is a water audit.  Actually figure out how much water you are using and come up with a plan to dial that back.  Every lawn is different so what works for other neighborhoods may not work for you.
At my company www.peakec.com , this is what our Spring Startup Irrigation Service is all about.  We go through the system and make sure everything is functioning properly.  We adjust your settings for the time of year and instruct you on how best to optimize your water usage.  Feel free to contact us to set up an appointment with one of our irrigation technicians.